Haines City, FL Wills And Trusts Lawyer
Contrary to what many people think, having a will or trust isn't just a necessity for those who are wealthy. These legal documents can provide advantages for anyone who possesses property and assets. Though it might be tough to think about a time when you are not here, you should never overlook the importance of creating a trust and will to spare your loved ones from future financial hardship. As much as we would love to see you stay healthy and live a long life, it is a good idea to be ready for anything unexpected to protect the people who are most important to you. For a free consultation and additional information about the necessary steps involved, we invite you to get in touch with our Haines City wills and trusts attorney right now!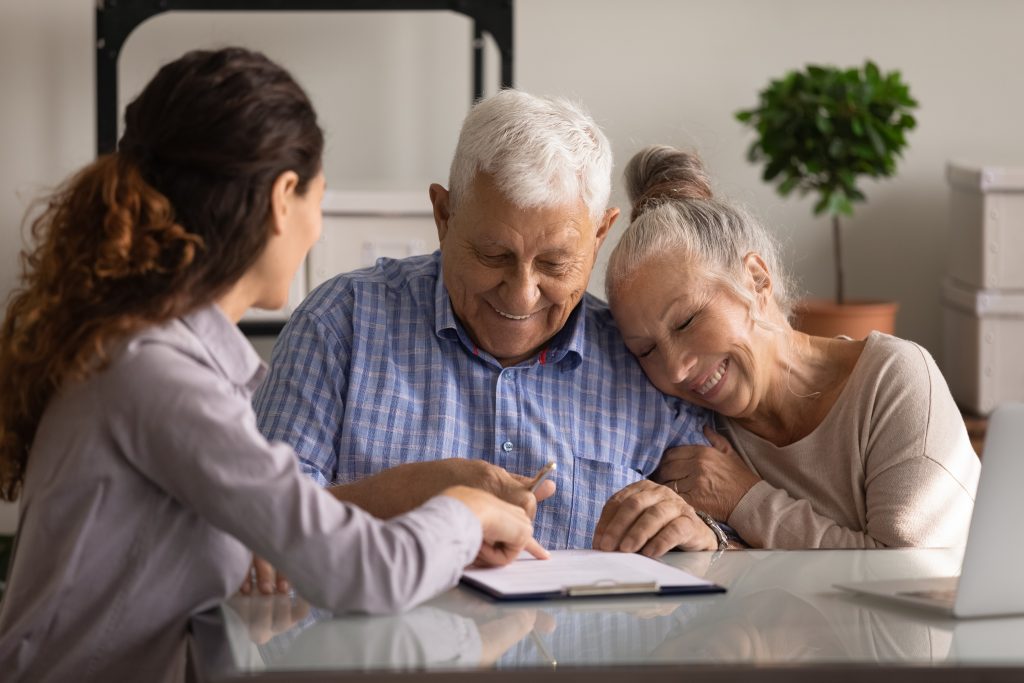 What Is A Will?
A will determines how your assets and property should be distributed and who will take care of any underage kids if you die or are incapacitated.
A will has numerous advantages. It safeguards the well-being of your loved ones while allowing you to retain control over your hard-earned possessions. There are various types of wills available, and our knowledgeable Haines City wills and trusts attorney can help you choose the best option based on your specific circumstances.
There are several basic types of wills that individuals can consider when creating their estate plan. Here are a few common ones:
A

simple will

gives instructions for distributing your assets after death. It appoints an executor and may provide guardianship for minor children.
A

testamentary will

creates one or more trusts that take effect upon death. It provides more control over asset distribution and management for minors and special needs beneficiaries.
A

joint will

is created by couples who want

to leave their assets to each other. This document specifies the distribution of assets after both parties die.
A

living will,

also called an advance healthcare directive, is not an asset distribution will. It lists your medical and end-of-life wishes in case you become incapacitated and unable to communicate.
A

holographic will

is a handwritten will that is fully written, dated, and signed. It may not require witnesses, depending on the jurisdiction, but it must meet specific legal requirements to be valid.
What Is A Trust?
A trust acts as a legal structure that gives a designated trustee the authority to administer and distribute assets in line with your wishes. Compared to wills alone, trusts give you extra benefits such as asset protection, opportunities for tax planning, and enhanced privacy measures. There are several basic types of trusts that individuals can consider when creating their estate plan. Here are a few common ones:
A revocable trust

can be changed or amended by the guarantor. You can transfer assets to the trust, which is managed by a trustee. This trust gives you asset management flexibility.

An irrevocable trust

cannot be changed or revoked without beneficiary consent. An irrevocable trust removes assets from your estate, reducing estate taxes and protecting them from creditors.

A testamentary trust

is created in your will and takes effect upon death. You can specify how your assets will be managed and distributed to beneficiaries. For minor children or special needs individuals, this trust can be useful.

A charitable trust

benefits a charity. Donating to the trust, which uses the assets for charity, makes a big difference. Charitable trusts offer tax advantages and preserve your legacy.

A special needs trust

helps disabled people with financial needs without affecting their government benefits. It allows you to set aside funds for their care and support, ensuring they receive the necessary assistance while preserving their eligibility for assistance programs.
It's important to consult with a Haines City wills and trusts lawyer to determine which type of trust is most suitable for your specific circumstances and to ensure that it complies with the legal requirements in your jurisdiction.
Are Wills And Trusts Both Necessary?
If you fail to adequately protect your property and assets with a will or trust, Florida's laws of intestacy will govern how your estate is distributed. This can be harmful because your belongings may end up in the hands of unintended recipients, potentially jeopardizing your family's financial stability as they may be forced to go through probate court proceedings. Probate is notorious for being an arduous process that may use up the resources you planned to leave for your loved ones due to its high costs and drawn-out nature. In the absence of proper legal documentation, your family is likely to be unaware of your wishes, adding to their already overwhelming grief. Working with our experienced team is essential to avoiding these difficulties.
How Osenton Law, P.A. Can Help You
Ostenton Law, P.A. helps clients create a comprehensive future plan to provide them peace of mind and protect their possessions and loved ones. By understanding your situation, we can help you identify your needs and tailor a trust and will designed to maximize asset preservation under your control. Our team will advise you on the best wills and trusts for your situation. O. Reginald "Reggie" Osenton, a wills and trusts attorney with over thirty years of experience preparing these agreements, will be with you throughout the process. Call Osenton Law, P.A., for a free consultation and learn about our affordable fees to start planning your future today. Long-Term Client Relationships